And What If Your Employee Needs To Work From Home?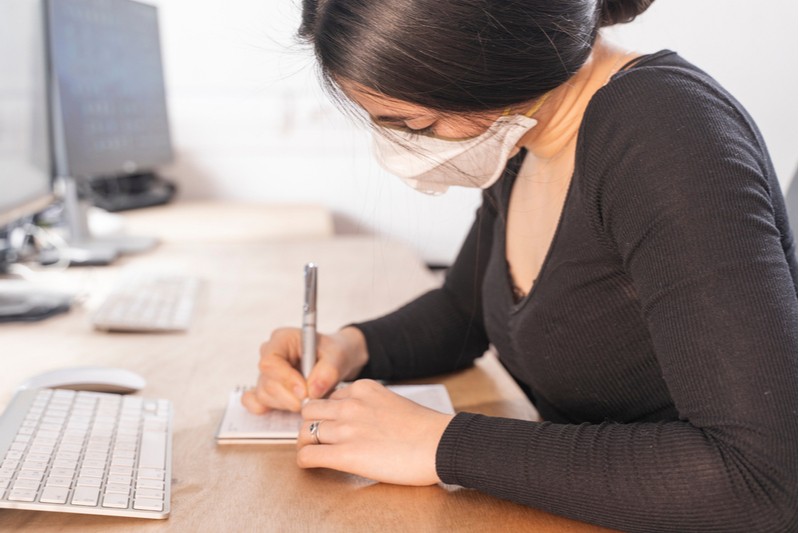 The global spread of Coronavirus is encouraging employees to work from home and for some companies this is a step into the unknown.
What do employees and employers need to consider when the focus is both on quarantine and keeping a business running? Here are some points to consider:
Data Security – most jobs require access to the internet and the company's data. This needs to be controlled and organisations must ensure that confidential data is secure and GDPR measures are taken into account. Workers should be informed that they are responsible for ensuring the security of all information they take outside the employer's premises. Indeed, some employers will prohibit or seek to discourage the removal of paper documents from the office environment. Perhaps ensuring that employees use a VPN or use 2-factor identification on digital data is an option. Simple obligations such as ensuring that data is kept in a secure place if taken home should be made explicit.
Computer Hardware – Using a company laptop instead of using a home computer is possible, but an expensive, solution. However, the use of a USB memory stick can cause issues too, so the 'cloud' is a better option. It may also be necessary for employees to check their home insurance policy to see if it includes company equipment.
Internet connection – Not all employees are technically minded, and the company will still need to ensure there is a level of tech support. Further, employers need to be aware that employees may not have unlimited data packages and may incur big bills whilst working. Options may include tethering their company mobile phones and using the organisation's data packages.
Communication – usually phones or email are sufficient. However, video conferences using Zoom or similar are a cheaper and efficient solution. Further, it is important to define whether or not a remote employee is expected to respond to a co-worker immediately.
Trust – Some managers prefer the micro-management approach and working from home will allow employees to work with greater freedom. Statistics show that employees still get the job done when working remotely. However, setting reasonable objectives, such as the time spent on the project, the number of cases resolved, the amount of client interactions, is important. Nevertheless, an element of trust is needed and if this is missing it's going to lead to issues.
Human Resources – It is important to have the correct policies in place so that employees are clear as to what is expected. Unspoken rules create confusion. These may include policies on attendance, social media, confidentiality, data protection, code of conduct and even dress code.
Health & Safety – If you think about an office environment, generally you could assume that the building is safe, that the company is monitoring things like CO2 levels, that they have a system that can detect a fire or a break-in. The key is the fact that it's a healthy work environment. Is this the situation at home, whilst remembering it is the employer to identify any potential hazards that may come with remote work.
Working from home takes a reasonable amount of planning and this time may not be available in the current situation. Contact Coppice HR on 07814 008478 or paul@coppicehr.com to help you plan for the possibility of moving your employees from the office to their home.

Contact Us
Schedule an Appointment
Coppice HR,
Sutton Coldfield
West Midlands