Encouraging Staff Back To A Covid Secure Workplace Without Running The Risk Of 'Employee Discrimination'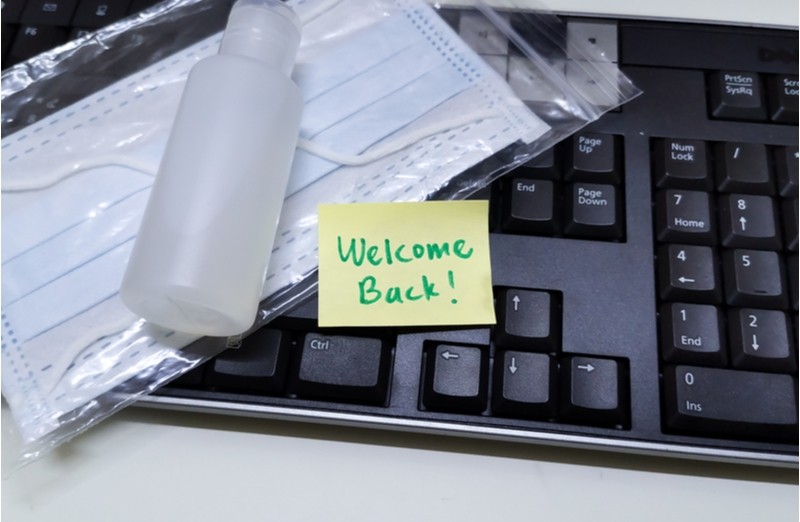 Reports suggest 39% of workers would consider quitting their current employment if their employers weren't flexible about offering remote working going forward. 
Times have changed considerably, pre-covid a vast majority of office workers may have never experienced working from home. However, it was reported that in April 2020, 46.6% of people in employment did some work at home. Due to the lockdowns forcing employees to trial working from home, they have had the opportunity to dip their feet in the water and a high percentage can't see themselves returning to how they were working before. 
When the time is right, your workplace could/will be required to go back to the pre-covid office working approach – which now feels like a lifetime ago! Understandably during these unprecedented times outside the 'normality' of an office scenario, your employee's lifestyles and perspectives have had time to shift and adapt to the 'new normal' of home working. Therefore the suggestion of returning to the office has the potential to stimulate lots of negative emotions such as anxiety and dread. 
Lots of employees across the UK in various industries now see working from home as a comfort blanket and can't see themselves returning to their old working styles e.g. Monday to Friday 9-5 office work. The results of a study in the US found that 39% of workers would consider quitting if their employers weren't flexible about remote working, it's likely that this opinion is much similar to the UK workforce. 
Taking into consideration employees' differing opinions and approaches towards the ongoing global pandemic, tricky HR situations can arise and you need to be prepared! Issues could arise when requesting employees to return to the office, your staff could have valid concerns over returning to the office as they wish to protect themselves and their family against exposure to Coronavirus.  
Readers Also Liked: 'Dealing With Long-Covid'
Based on the Government guidelines being open to office working returning to normal, you as the employer are right to ask your employees to return to the office to help supply the demands of your company. 
Employers have already been experiencing the battle with employees expressing their desire to not return to work for the sake of protecting their family. A recent case study highlights the tribunal involvement questioning the grounds of discrimination due to the employee's desire to protect her family. Fortunately for employers an employment tribunal has ruled that an employee's fear of catching COVID-19 and a need to protect themselves and others is not a philosophical belief for discrimination law purposes (Source: Mishcon de Reya).
Fortunately for employers, this tribunal has helped ease the concern over asking employees to return to the office. However, you must be aware that your employees are able to make valid objections to returning to work based on health and safety grounds e.g. poor ventilation or poor personal health – these objections should be dealt with on a one-to-one basis to come to a valid solution that works for all parties. 
We are currently dealing with aspects of HR that have never been experienced before, therefore, it can be tricky to know exactly how to appropriately deal with these situations, should they arise. If you need the support and advice of a professional HR expert, contact Paul from Coppice HR by emailing paul@coppicehr.com or calling 07814 008478.