How To Ensure You Have An Inclusive Working Environment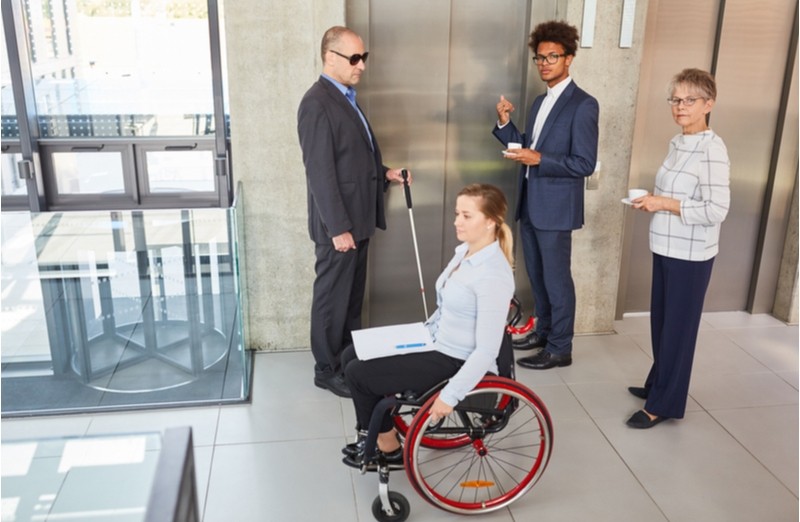 When considering employment opportunities, 67% of job seekers consider workplace diversity an important factor.
It is an increasingly hot topic that your workplace should be offering an inclusive environment for all of your current employees and paving the way for future employees. Ensuring your company is fully inclusive can be a long and complicated process as it is a way of working as opposed to completing a form. There are lots of diversities that exist and you should be able to cover them all with confidence. If you don't, that is the reason why inclusion can often fail in the workplace. 
For a lot of employees an inclusive employer is an important factor and when asked in a survey, over 50% of employees stated that they want their workplace to do more to increase diversity. By being an inclusive company, you'll attract some of the top talented employees and set your business up for success.  Is your company doing enough for inclusivity? 
How To Have An Inclusive Working Environment:
Understand What Inclusivity Means
The first step towards making change is to understand. Understanding that there are lots of different diversities that exist including (but not limited to) sex, age, race, background, ethnicity, sexual orientation and gender identity. 
Remove The Barriers 
Implement the appropriate changes to make your workplace an inclusive environment. Review your policies and make the appropriate changes. Encourage your team to adopt these changes, specifically your team leaders, ensure they receive appropriate training and encourage staff to use inclusive language. 
In addition to your policy changes, make the appropriate physical changes. This could include changes like adding ramps or gender neutral toilets. 
Make It A Company Culture 
Your employees should see this change as company culture as opposed to abiding by a HR policy. Employees have more value for a company if they feel comfortable in their working environment. Afterall, your employees are an extension of your brand – don't forget that! 
Consult The Experts 
While you might think you've got a great grasp on your workplace being an inclusive environment, you could be missing out on one simple, yet vital aspect. It is best to get your procedures and policies checked by a HR expert to confirm your compliance and identify if there are any improvements that can be made. 
Keep Pushing Boundaries 
An inclusive working environment is not a checkbox, it is on-going and you're required to keep making steps in the right direction as and when new changes come into play. A great way to get honest feedback is to ask your employees if they feel anything could be improved going forward and appropriately make these changes.
For expert support creating an inclusive work environment, contact Paul from Coppice HR by emailing paul@coppicehr.com or calling 07814 008478.