HR Doesn't Have To Be A Cost Centre, Make The Right Choices And It Can Be A Cost-Saver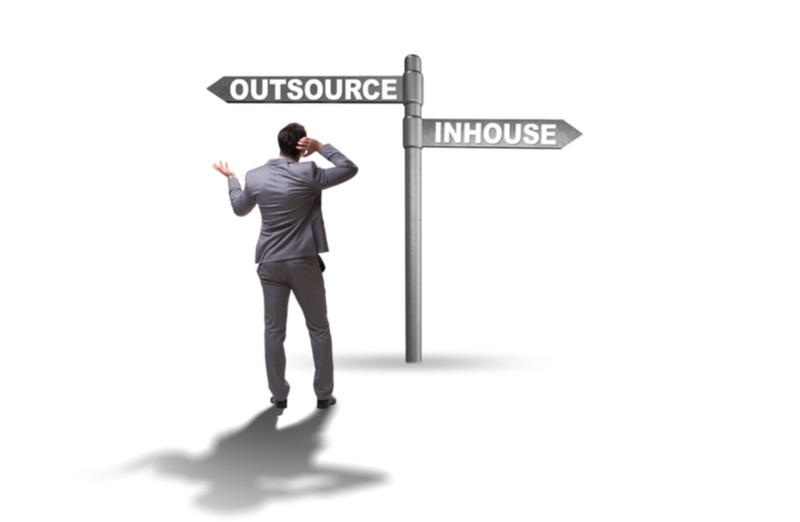 The role of an in-house HR employee could be unnecessarily costing you £50,000 a year, switching to outsourced HR can save your business thousands. 
For many SMEs, HR is the responsibility of the owner. However, does the owner have the time, experience or inclination to consider recruitment, induction, engagement and reward? The focus is often sales, marketing and raw material costs. 
For that reason, a lot of businesses make the wise choice to pass the HR responsibility over from the business owner to a newly employed, dedicated HR employee. On the surface, this is a great business move to ensure HR measures are dealt with appropriately and it frees up time for the business owner to dedicate themselves towards a different area. What a lot of business owners are missing out on, is the cost that comes with hiring an in-house HR employee. 
In-House HR Can Set Your Business Back By £50,000+, Is This Cost-Effective?
An organisation usually employs one full-time HR member of staff for every 100-150 workers. Internally employed HR individuals are usually permanent and with a notice period! Taking these factors into consideration, we've provided a breakdown of the finances required to employ a single in-house HR staff member. 
Let's do the maths:
Salary (Junior Level HR Officer) – £27,600

Recruitment costs of HR Officer – £5,000

Bonus payment – £1,699

Employer's NI – £3,800

Pension – £800

Annual leave – £3,000

Office space – £4,800 per employee (according to IPD) 

Additional costs (e.g. sick days, laptop, training, etc.) – £6,000. 
Therefore, the actual cost of a new in-house HR employee is over £50,000. 
How Outsourced HR Can Be More Cost-Effective For Your Business 
An alternative to in-house HR is using an outsourced HR consultant. Outsourcing HR is considerably cheaper than paying for in-house HR services as they are used on an 'as needed' basis only. They are more likely to have broad business knowledge due to working with a range of clients. More importantly, it will take time and stress away from the business and a consultant is a good sounding board for the senior team.
Benefits Of Outsourcing Your HR:
Costs far less

Potentially more experienced and qualified 

Won't have to cover additional expenses e.g. sick pay, pension or office space 

Works with the intention to maximise cost-savings 

Used on an 'as needed' basis 
If you think your business would benefit from an outsourced HR consultant, Paul Palmer at Coppice HR has a wealth of experience across businesses (SMEs to multinationals, UK and Europe), in addition to relevant qualifications (MCIPD and MA). You can get in touch by calling 07814 008478 or emailing paul@coppicehr.com to discuss your options.