Importance Of Flexible Working For Employee Work-Life Balance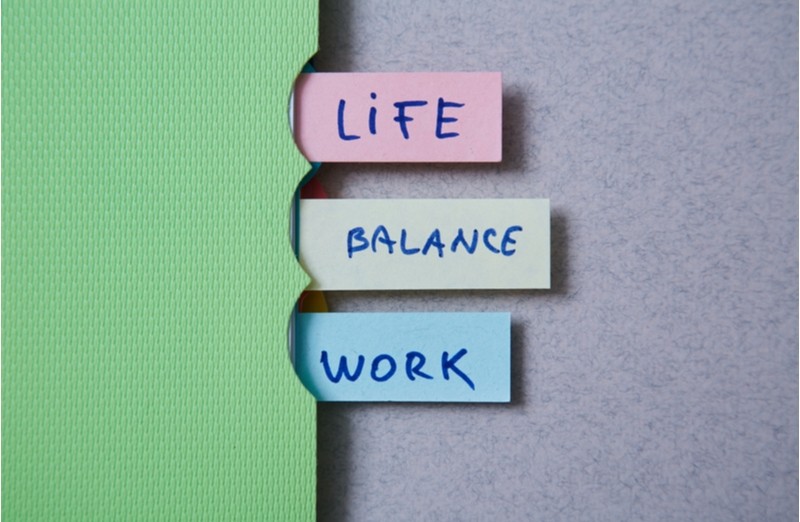 76% of businesses report that flexible working improves staff retention. Could this be the way forward for businesses to keep their employees happy?
98% of people consider work-life balance as important, but over one third admit they don't experience the balance they desire. Creating the perfect work-life balance is something that some people find difficult to obtain, toying with a constant battle between success at work and having enough quality time with friends and family.
Members of the Millennial generation, in particular, are pushing forward for better workplace wellness with organisations offering them a better work-life balance. When searching for the ideal job, 80% have reported that they seriously consider how a position will affect their work-life balance. As something our future generation of workers values so strongly, we can see how this is going to shape the future of employment.
Generally speaking, flexible working allows for a greater work-life balance enabling employees to fit their job around their life as opposed to fitting their life around their job. This could be the key ingredient for some employees to obtain their happy medium. Work-life balance looks entirely different for everybody, therefore it can be extremely challenging to support your employees in reaching the perfect in-between.
Flexible working is paving the way for employees to work at their own agenda. There are two key components of flexible working that most employees desire:
Flexible Hours – Switching out the 9-5 allows employees to work around their home life e.g. attending appointments, arranging childcare, working similar hours to their partner etc.
Location Freedom – Should your employee have to be home for child-care reasons, they can do so without the worry of having to make up hours at work. If they wish to work from a beach hut in Norfolk, so be it.
What Are The Legalities Behind Flexible Working?
Employees who have at least 26 weeks' continuous service with their employer have the right to make a statutory request to work flexibly, such as changes to hours, times or place of work. In return, the employer must deal with such requests in a "reasonable manner" and notify the employee of its decision within a specified time frame. Employers should note that the employee can only make one flexible working request every 365 days.
Making the correct choices for your workplaces, like opting for flexible working, can significantly increase employee reports on job satisfaction and employee retention. For some businesses, this might be a huge decision to consider, but it's could be an essential decision to consider to maintain a happy workforce.
If you need professional and experienced HR support, contact Paul at Coppice HR (paul@coppicehr.com or 07814 008478).