Kindness At Work Is Key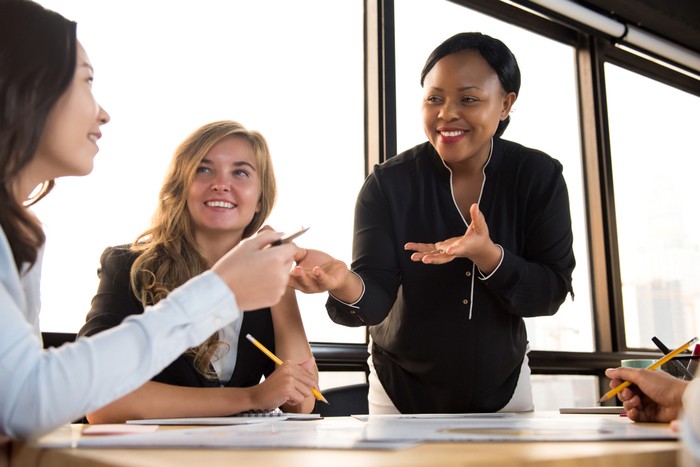 The benefits of an act of kindness in the workplace, such as a simple 'well done' or 'hello' is often forgotten and the positive effects it can have on recruitment, retention, engagement and absence is often not appreciated.
Contrast someone being well mannered and kind, with someone being rude. Remember the dragon-boss from hades you worked for who used scare tactics and never said 'thank you' and how you probably loathed going to work, were stressed and how difficult everything became. There are many ways to show kindness at work and often a simple smile is contagious. A new employee's induction can be a time when the company shows its 'softer' side, with gifts including the organisation's new logoed mug or post-it notes. This is not always the case, but how often does any goodwill go beyond the first few days?
Random Acts of Kindness (RAKs) often cost nothing but are the right thing to do. SMEs with small HR budgets need to boost overall productivity, morale and employee retention. It doesn't take much to cultivate the respect and wellness that bring people together – and keep them together – as a group. The University of Michigan states that 'Kindness can do wonders in the workplace. It can help build collaboration, compassion, and recognition in your colleagues.'
Research by the University of Warwick found that happiness made people around 12 per cent more productive. Further investigation by Perkbox found that 63% of UK employees value kindness as a leadership trait. Science has told us that kindness is contagious and when leaders demonstrate real kindness it shows something about the company's values. These could include vocalising their praise to employees, forgiving mistakes that are made on the job and showing appreciation and thanks to their employees. In my view, leaders who don't use their higher-ranking maliciously and treat lower-ranked employees with respect is perhaps the most important.
Further, anti-bullying awareness has shown us that how we treat one another is directly impacting the emotional health at work. Interestingly, social media posts can highlight how simple acts of kindness from employees can enhance an organisation's brand.
Indeed, some organisations have taken RAK further and in a more structured way. The University of Alabama has developed an Acts Of Kindness Employee Relief Fund to provide appropriate relief to staff who experience a qualifying event or emergency. PwC's Random Acts of Kindness campaign encourages employees to share good deeds they've accomplished to spread goodwill and, ideally, lead to a healthier workforce.
An article by the HR Trend Institute suggests several means of passing on goodwill during an employee's time at work. These include a day off for employee's birthdays, providing high-quality headshots for their LinkedIn page and a 'Get Well Soon' basket for those who are ill. Other Random Acts of Kindness (RAK) that can be used at work include Tweeting or Facebook message a genuine compliment to a customer, client, supplier, friend, etc., bring doughnuts (or a healthy treat, like cut-up fruit) to work or help colleagues when they need that extra assist.
Perhaps more philosophical and beyond the world of work, but still relevant, is the following quote by the American author Dean Koontz:
"Each smallest act of kindness reverberates across great distances and spans of time, affecting lives unknown to the one whose generous spirit was the source of this good echo, because kindness is passed on and grows each time it's passed, until a simple courtesy becomes an act of selfless courage years later and far away…Likewise, each small meanness, each expression of hatred, each act of evil" (Koontz, 2001)
Please contact us on paul@coppicehr.com or 07814 008478 to discuss you HR requirements. Ultimately, this will allow you to focus on your business and we will look after your HR.
Inspired by: University of Alabama – Kindness Relief Fund; My HR Hub – National Kindness Day 2017; University of Michigan – Be Kind, Be Well; and HRCI – How A Little Kindness Can Have A Big Impact On Your Culture.