Everything You Need To Know About HR Updates In April 2023…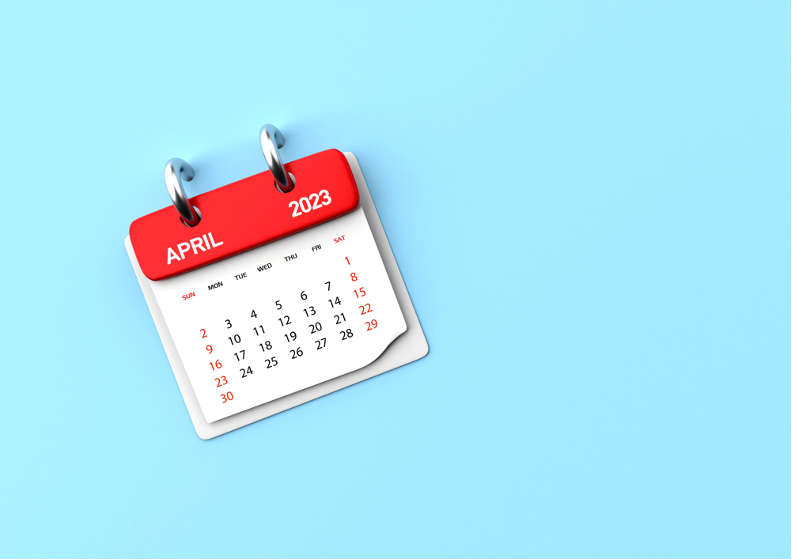 With the new financial year starting in April, we can expect important updates including National Minimum Wage, National Living Wage and much more, here's what you need to know…
Each year as we enter the month of April we welcome a number of updates, new procedures and new policies. Unlike 2022, there are not as many significant policy changes being introduced this April 2023, however, there are still important factors that business owners especially should be well aware of.
What Changes Can Business Owners Expect In April 2023?
Changes To Minimum Wage
The government have announced important increases in National Living Wage (NLW) and National Minimum Wage (NMW), the updates will come into effect from 1st April 2023.
In addition, we will see an increase in all forms of statutory pay possibilities including maternity, paternity, adoption, shared parental, parental bereavement and statutory sick pay amongst others.
The below National Living Wage (NLW) and National Minimum Wage (NMW) rates will apply from 1st April 2023…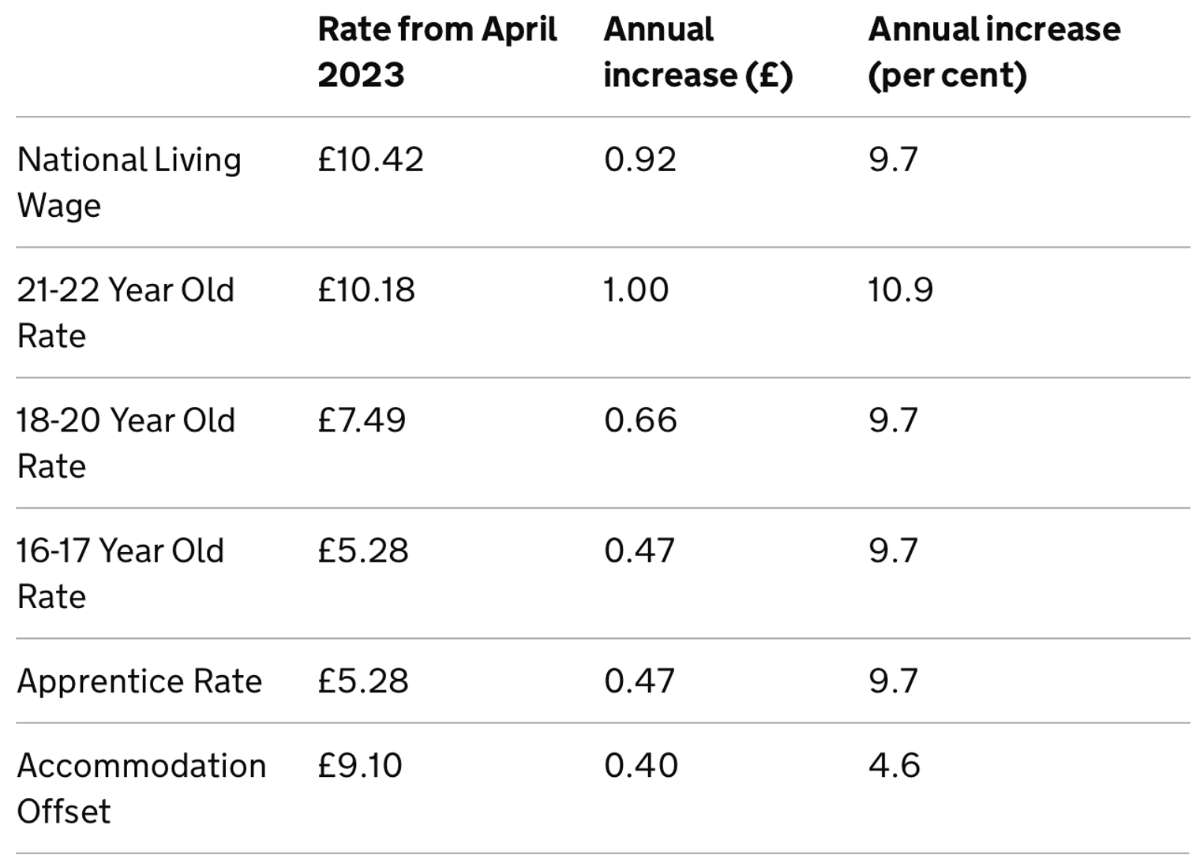 (Image and figures taken from Gov.uk website)
As a responsible business owner, you must familiarise yourself with these essential changes to National Living Wage and National Minimum Wage to ensure your employees are being paid according to the new rates coming into effect from 1st April 2023.
Additional Bank Holiday In May
The Government has announced that in May 2023, we will see an additional bank holiday for the coronation of King Charles III. The coronation will take place on Saturday 6th May 2023 and the agreed bank holiday is scheduled for Monday 8th May 2023.
This additional bank holiday has been provided to mark the historic occasion and enable the nation to come together and celebrate the coronation of King Charles III.
In the event of an additional bank holiday like this, your employees may or may not be entitled to have the day off. The outcome of this is dependent on their contract of employment.
If an employee's contract states their annual leave entitlement plus bank holidays, they will be entitled to the additional day off. However, if it does not, they do not automatically have the right to take paid time off for bank holidays. If as an employer you wish to grant this additional day off, you must communicate this directly with your employees.
Four-Day Week Trial Continues
Following on from the success of the four-day week trials that took place last year, we can expect to see far more businesses trialling a four-day working week as we continue through 2023.
The results from the trial last year suggest that 92% of the businesses that took part in the trial have decided to keep a shorter working week. The reason being, they were able to identify lots of incredible benefits for employee well-being e.g. a reduction in burnout, anxiety, fatigue and absence.
Related Article: The 4-Day Working Week Trial Is Going Global, Should Your Business Consider Taking Part?
Director of the 4-Day Week Campaign, Joe Ryle said: "This is a major breakthrough moment for the movement towards a four-day working week.
"Across a wide variety of different sectors of the economy, these incredible results show that the four-day week with no loss of pay really works. Surely the time has now come to begin rolling it out across the country."
With the positive impact of the 4-day week campaign, it can be expected to see more and more business owners adopting this approach and trialling it within their workplace throughout 2023.
Should you need any support updating your HR procedures and policies to align with these new changes being enforced from April 2023, please get in touch with Paul from Coppice HR by emailing paul@coppicehr.com or calling 07814 008478.