The 4-Day Working Week Trial Is Going Global, Should Your Business Consider Taking Part?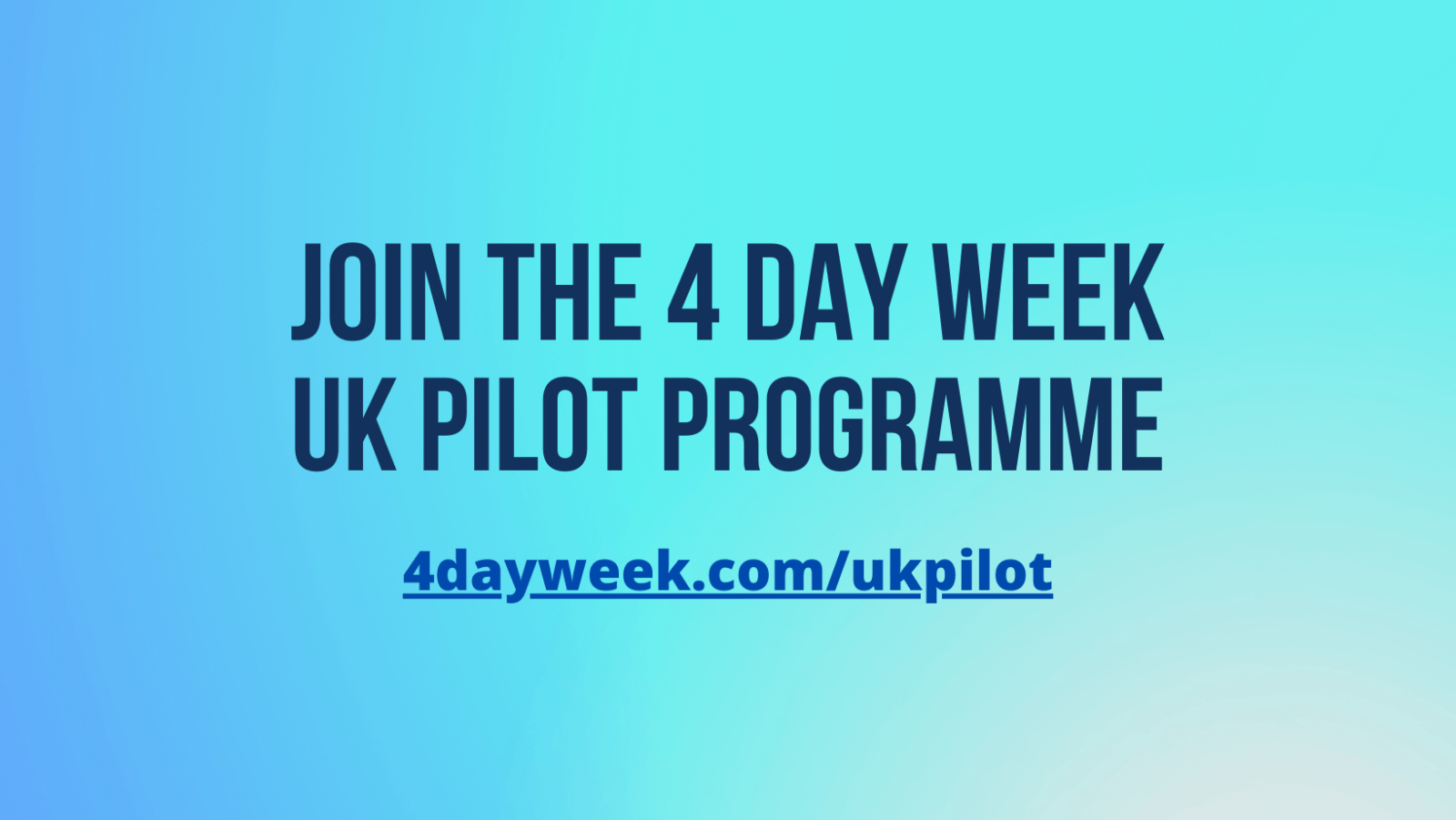 63% of businesses found it easier to attract and retain talent with a 4-day work week. 
The debates regarding the move to a 4-day work week within the UK have been ongoing for many years, but it seems the global pandemic has accelerated the idea with a UK based trial taking place in 2022. 
The pandemic has been a great trigger for businesses to help them realise they can adapt to new working styles, should they need to. Since most businesses successfully made the switch to home working, it has made the consideration of introducing a 4-day week far more achievable. 
Companies taking part in the pilot programme are choosing to work smarter by future-proofing their business and prioritising staff wellbeing. The trial taking place within the UK over the next 6 months will help to measure whether employees can operate at 100% productivity for 80% of the time. 
While the trial aims to identify if staff productivity can be maintained across the space of 4 days instead of 5, it is also a great measure of employee wellbeing. Allowing employees more free time to relax, participate in hobbies or spend with friends and family, developing a far greater work-life balance. Research from 4 Day Week Global indicates that 78% of employees with 4-day work weeks are happier and less stressed.  
Readers Also Liked: Importance Of Flexible Working For Employee Work-Life Balance
What Are The Benefits Of A 4-Day Week?
There are many incredible benefits of a 4-day week, enabling employees having a better and happier work-life balance. An outline of just a few benefits include:
Productivity – Employees work based on productivity or competition of a task as opposed to the set hours that they are working during the week.
Wellbeing – The focus on encouraging a better work-life balance has benefits for the mental and physical wellbeing of employees. 
Innovation – Being one of the first companies to futureproof your business and stand out from your competitors.

 

Sustainability – Reducing the number of days employees work will potentially reduce the carbon footprint they use travelling to the office.

For a full breakdown of benefits,

click here

.
How Do You Make The Switch To A 4 Day Week?
The idea of making the switch offering staff the potential to work a 4-day week (with no loss to their pay), is quite daunting. However, companies within the UK who want to participate in the UK trial don't have to do it alone.
4 Day Week Global are offering support services for businesses wanting to participate in the UK Pilot Programme. They are committed to helping businesses find the easiest way to reduce worker hours without reducing pay and increasing productivity. 
Key Pilot Dates To Consider:
February – March 2022: Rollout of information sessions on the pilot program.
31 March 2022: Deadline for signing up to the first phase of the pilot program.
April 2022: Preparation, training and onboarding sessions with our support team begins.
May 2022: Establish baseline metrics for the research aspect of the pilot and get trial-ready.
June to December 2022 (inclusive): 6-month trial period.
Sign up for the 4 Day Week Global UK Pilot Programme here.
If the switch to a 4-day work week is something that you're considering for the benefit of your business and your employees, best of luck! As HR experts we can't wait to hear about the results of the trial and will be supporting businesses along the way.
Should you need any professional and experienced HR support, contact Paul at Coppice HR (paul@coppicehr.com or 07814 008478).