How You Should Be Celebrating Euro 2020 With Your Employees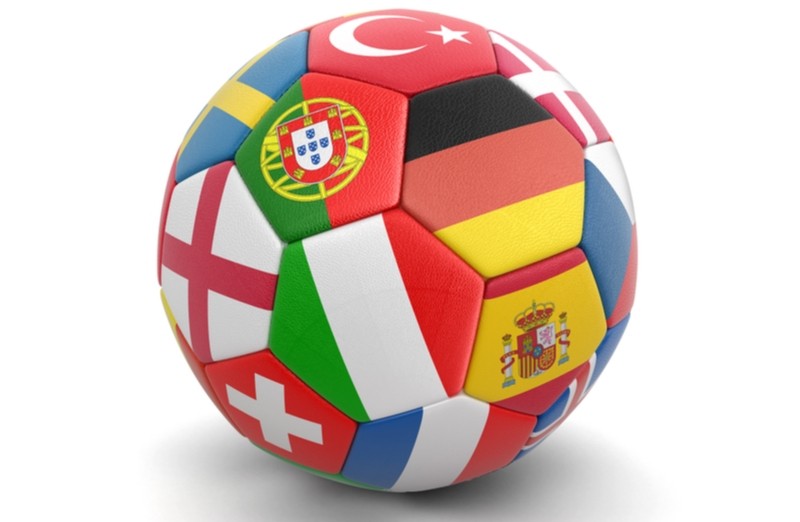 Gooooal! Celebrating The Euros in your office can positively impact employee morale, overall well-being and engagement. 
It's likely that a large portion of your staff plan to tune into Euro 2020 matches this month. So how can you take this sporting event and turn it into something positive for employees? 
Sporting events like The Euros can have great benefits for positive employee engagement by planning fun activities the team can participate in. It's important to implement these fun initiatives with caution to avoid serious disruption affecting work performance.
3 Fun Ways To Celebrate Euro 2020 Within Your Workplace
Hosting fun activities are a great method of ensuring you're making an effort with employee engagement, which will benefit you in terms of employee well-being and productivity. Afterall, we have had to wait an extra year for The Euros so why not make the most of it?
Decorate Your Office – What better way to get into the Football spirit than decorating your office space with football-related bunting, images or accessories. There is absolutely no need to go overboard if you don't want to, just some flags will serve the purpose of spicing up your office for the duration of The Euros.
Set Up A Sweepstake – You can't go wrong with a sweepstake, right? It's a great way to get the whole team involved, even if those who aren't football fanatics. There doesn't have to be just one winner, there can be a number of prizes. A little bit of friendly competition can create a great office atmosphere. 
Take An Afternoon Off To Watch A Game Together –  Maybe England are playing an important game during office hours? It would be a great idea to allow your staff to have a few hours away from the desk watching the football together. Why not get together some football inspired snacks, or fancy dress?
How You Can Support Your Workers During Euro 2020
Those workers who are football fanatics may get too invested in The Euros and lose sight of their working requirements. Here's how you can offer appropriate support to your staff during these times. 
Allow flexible working – If you don't already work on a flexible schedule, this might be a great time for a trial period. Some football fans will want to watch certain games that clash with their work commitments. To help avoid work disruption (especially if your team are remote working), all staff can decide their own working hours (if possible and within reason) and make up any lost time. 
Give Your Staff Friendly Reminders – While it is fun to celebrate events, too much may impact the work performance for some of your staff members. They may easily get distracted and need to be reminded of how to create an ideal work-life balance. There's no harm in giving your staff  the following friendly reminders if necessary:
Unauthorised absences to watch games at home is unacceptable. 

Inform staff how to avoid discrimmination during these events. 

Reminder of their responsibilities outside of the workplace (in pubs or stadiums), this can have more of an impact than they think. 
Find the correct balance between your staff enjoying this event (they deserve it!), and ensuring they are still performing as they should be. Given those factors are taken care of, it should be a great month for all! 
Need professional advice regarding staff absences, please get in touch with Paul from Coppice HR for outsourced HR advice (paul@coppicehr.com or 07814 008478).