Keep Your Business Ticking… Managing Employee Time Off At Christmas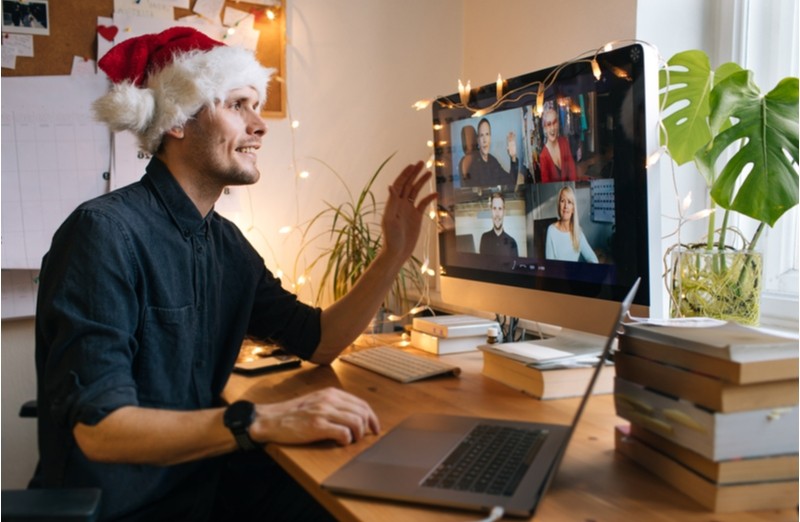 Achieving the perfect balance between happy employees and keeping on top of work demands during the festive period can be fraught with problems.  
Christmas is just around the corner and employees will be excited to take some well earned time off to spend with their friends and family. As a result, you're likely to receive extra demand from multiple employees requesting the same time off. The way you deal with this influx of holiday requests can be reflective of your employee's experience with your company, get it wrong and before you know it you'll have a negative Glassdoor review. 
Familiarise yourself with HR policies regarding annual leave at Christmas to ensure you get the balance between happy employees and keeping on top of work demands. 
How Much Time Off Should My Employees Take? 
Knowing how much time your employees should take off over the festive period depends on your company holiday entitlements. Generally speaking normal holiday rules apply when it comes to Christmas whereby employees are required to take annual leave days if they wish to have time off around Christmas (excluding bank holidays).
Important Christmas 2021 Bank Holiday Dates:
27th December (Christmas Day Substitute Day)

28th December (Boxing Day Substitute Day) 

03rd January (New Year's Day Substitute Day)
It is with your judgement to determine how much time off you can allow your employees to take over the festive period to ensure that it is to no big detriment to your business demands. 
Organising employee annual leave can be stressful, especially if a large number of employees request the same time off, unfortunately you'll be left to deliver the bad news to a select number of employees. 
How To Avoid Employees Taking Advantage Of Christmas Leave…
The key to this is clear communication. When your employee's annual leave entitlement starts again make it clear that they will be required to save annual leave for the Christmas time if they wish to take any extra time off during the festive period. 
It is particularly important to remind staff of this if the annual leave entitlement year starts 1st January as the last thing on their mind will be next Christmas. If your employees don't have any remaining annual leave for their requested time off at Christmas, discuss the possibility of taking unpaid leave. 
Readers Also Liked: Secret Santa Can Cause Costly HR Issues… Here's How You Can Avoid Them
Do You Offer Employees Extra Time Off Over Christmas? 
Some employers make the decision to provide employees with extra holiday between the Christmas and New Year period, if you do so this is a great incentive that you should be promoting. Especially if you are hiring new employees as this is identified as a great benefit that will be appreciated by new employees. 
If you are an employer offering this incentive for your employees, it's essential to ensure time off over the Christmas period is detailed in your Annual Leave Policy stating that your company reserves the right to stop this at any time, but will inform employees of these changes as soon as possible. To ensure your employees have access to your Annual Leave Policy, include it in your employee handbook. 
Want to hear more about navigating HR at Christmas (and every other time of year)? 
Subscribe to our weekly newsletter using the form at the bottom of this page. 
For more tailored HR advice and support, get in touch with Paul from Coppice HR by emailing paul@coppicehr.com or calling 07814 008478.