Secret Santa Can Cause Costly HR Issues… Here's How You Can Avoid Them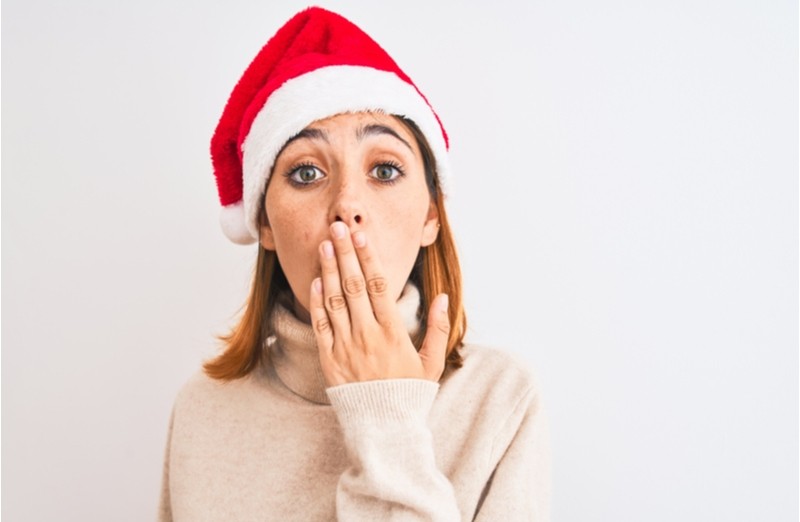 Strike the right balance between keeping workplace Secret Santa fun and lighthearted without the pressures of costly HR issues arising.
As a business you need to make the decision whether or not your employees are allowed to play Secret Santa within the office. From a HR perspective, there are lots to consider when making this decision to avoid issues of discrimination and ensure the game is entirely inclusive for all of your employees.
Making the decision to go ahead with Secret Santa within your team of employees is a great way to get employees involved and in the festive spirit. While you think you might be doing a good thing for employee engagement and allowing your employees to have fun at work – it can't be guaranteed that all of your employees are happy to participate. 
Readers Also Liked: How To Ensure You Have An Inclusive Working Environment
After all, no employee signs up to Secret Santa to be gifted harassment and bullying – as an employer it is your role to approach Secret Santa with caution to prevent this from happening. 
What Can You Do To Prevent Issues With Secret Santa?
Set Clear Rules – This is ultimately the most important way to prevent issues from arising. From first mentioning the idea of Secret Santa to your team you must introduce a strict set of rules to avoid having to clean up the HR issues at the end. 
Essential rules to cover include:
The gift budget 

The date of gifting 

Unacceptable / inappropriate gifts
Don't Force Participation – It's only right to invite all of your employees to participate in Secret Santa, but reiterate the fact there is no pressure to participate. If an employee approaches you to express that they are not willing to take part or that they have concerns about participation, that's okay. Allow your employee to remove themselves from the Secret Santa draw. 
Some employees may have had bad experiences with secret santa within previous employment meaning their participation may cause unnecessary stress and anxiety and as a result have an impact on their work performance. Meanwhile, other employees may not want the additional expense of buying for a colleague during this expensive time of year. 
Have A Nominated Individual – To avoid awful and embarrassing scenarios whereby a single member of the team is left with a gift, nominate an individual to ensure there is a gift for everyone and to chase workers to bring their gift in on time.
This individual can be responsible for providing people with inspiration should they be struggling and re-communicating the rules with participants to ensure they are reminded of the requirements. 
What to do in the event of Secret Santa going wrong?
Since the game has been allowed and played within the workplace, it is your responsibility as the employer to ensure that usual HR policies are followed, this includes disciplinary and grievance depending on the severity of the situation. 
Unfortunately, these situations can occur. A situation occurred in 2008 whereby a Bedforshire Police Officer had to resign from his role after gifting a Muslim colleague bacon and wine as a Secret Santa gift.  
As long as you are aware of the methods we discussed above to prevent Secret Santa causing more damage than good, there is no reason why you shouldn't allow your employees to engage in the festivities, just ensure you're aware of the possibilities. 
Want to hear more about navigating HR at Christmas (and every other time of year)? 
Subscribe to our weekly newsletter using the form at the bottom of this page. 
For more tailored HR advice and support, get in touch with Paul from Coppice HR by emailing paul@coppicehr.com or calling 07814 008478.