My Office Is Like A Fridge!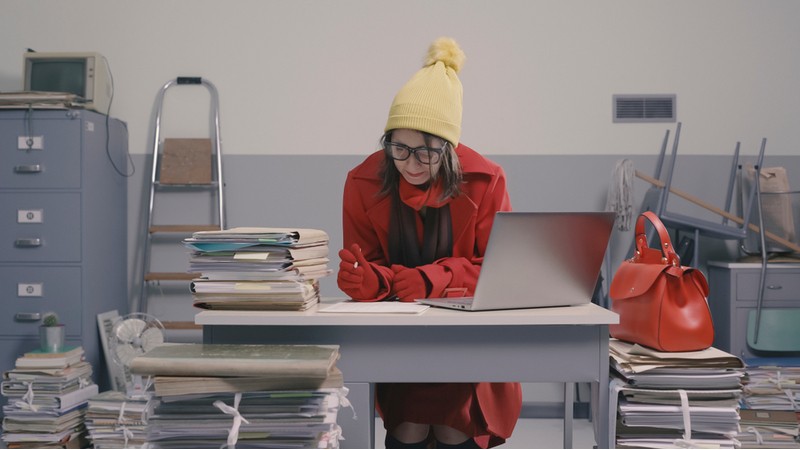 Is there a legal minimum temperature at work?
As nights get longer and memories of the summer begin to disappear, it is often remiss of employers in this age of austerity to turn the heating on! But is there a legal minimum?
An employer is expected to prevent the workplace from being uncomfortably cold, but there is no clear definition of what this means. The Workplace (Health, Safety and Welfare) Regulations 1992 says that an employer must maintain a reasonable temperature and suggests a minimum temperature of 16°C, or 13°C if the work involves considerable physical activity.
The meaning of 'reasonable', of course, would be very different on a market stall to an open plan office block. The duty to make reasonable adjustments under the Equality Act 2010 may also provide additional protection to those with a defined disability.
The law does say that if 'a significant number of employees are complaining about thermal discomfort' then it's the employer's responsibility to carry out a risk assessment and act on its results. Thermal discomfort, according to ACAS includes 'humidity and sources of heat in the workplace, personal factors such as clothing, and physical demands of the work'. Is there a need for HR to 'dust off' the Dress Code?
However, is it just about allowing common sense to prevail! Do we need to spend time and effort on a risk assessment or rewrite the Staff Handbook? An employer who does manage the temperature in the office is likely to improve morale and productivity. Indeed, overly hot or cold environments can reduce the ability to make decisions, impair concentration and performing manual tasks becomes harder.
Employers should remember that how we respond to temperature can also depend on the weight and age of a person and that air temperature is only a rough guide.  Humidity, wind speed, radiant heat sources, clothing, etc. all affect how comfortable someone is in the office.
Coppice HR usually does not get involved in situations that dictate whose job description details controlling office temperature, but we can review your current HR policies to ensure they are up to date and legal. Although we can't predict the future, the case of an individual having a disciplinary over office temperature has not been found in my Inbox lately.
Please contact us on paul@coppicehr.com or 07814 008478 to discuss your HR before we freeze!