Winter Blues: 4 Strategies for Tackling Employee Absenteeism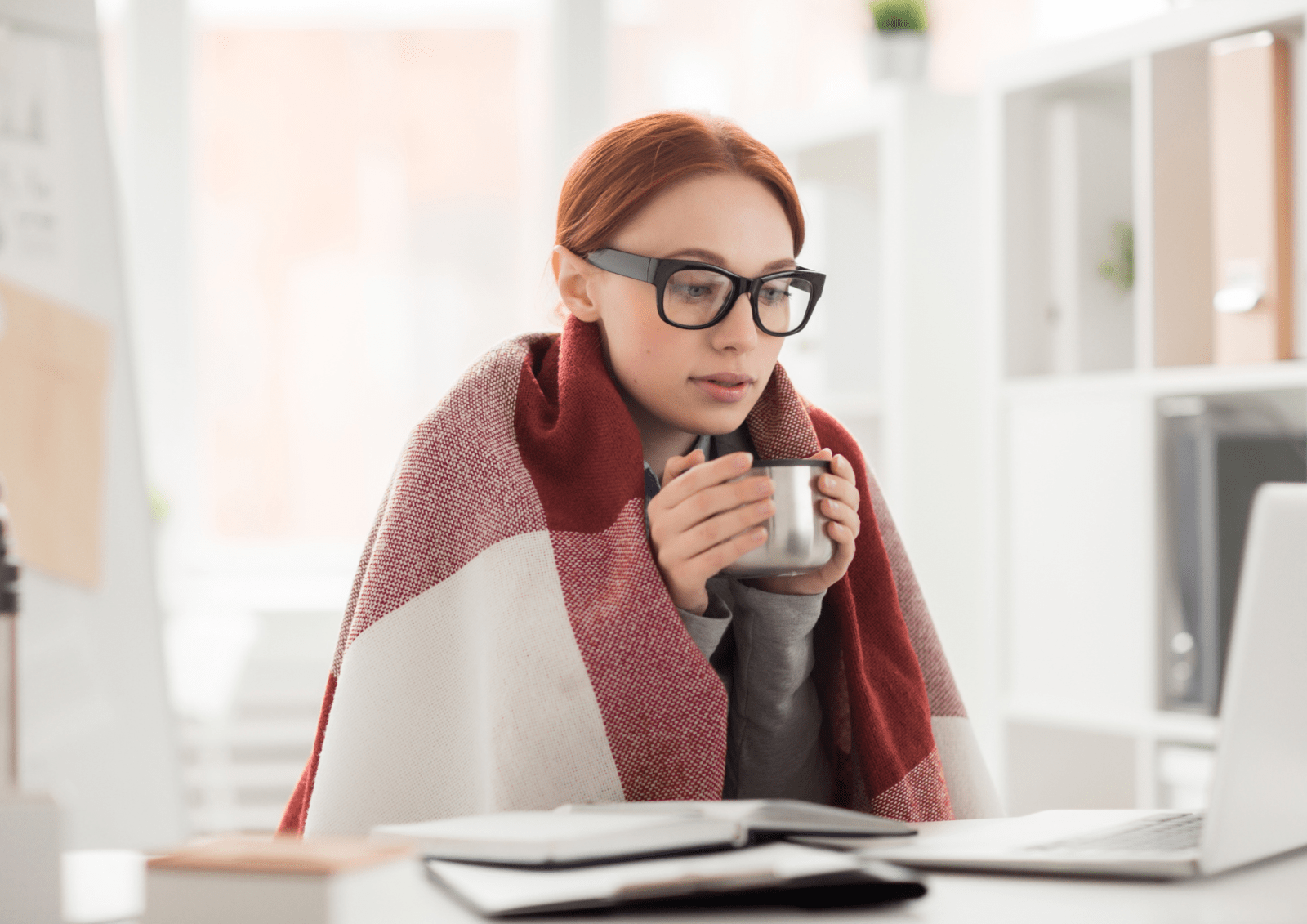 The sickness absence rate (the percentage of working hours lost because of sickness or injury) increased to
2.6%
in 2022 according to the Office for National Statistics.
As Summer transitions into Winter, it brings a whole new set of unique challenges for businesses and business owners to deal with. One of the most pressing issues over the Winter period is employee absenteeism. 
As the days begin to get shorter and temperatures drop significantly, employees often find themselves grappling with various factors that lead to them taking time off from work. If employees take more time off over the Winter period, this can have a significant impact on your business due to loss of working hours, productivity and output. 
To understand this further, we're going to delve into the main reasons behind Winter absenteeism and provide four key strategies for addressing this challenge within your workplace to avoid any additional seasonal pressures for your business. 
Understanding the Reasons for Winter Absenteeism
Seasonal Illnesses:

Possibly the most obvious and common reason for employee absences. The winter season is synonymous with colds, flu, and other viral illnesses that can be passed between employees. Employees may need time off to recover from their illness and also take precautions to help prevent the spread of contagious diseases, especially with Coronavirus.

Weather-Related Issues: As the weather becomes significantly worse, the UK can expect icy roads, snow and other weather-related challenges that can make the daily commute difficult or even dangerous. After weighing up the risk factors, this can often result in employee unplanned absences.
Seasonal Stresses: Whilst the festive season is often a joyous time for many, it can also bring additional levels of stress for many having to deal with financial pressures and family obligations. Not to mention the desire to find the perfect balance between work and personal life to socialise with friends and family. Related Article: Importance Of Flexible Working For Employee Work-Life Balance
Seasonal Affective Disorder (SAD): As we head into the darker months, some employees may experience SAD, a form of depression triggered by reduced daylight hours, which can lead to reduced motivation and productivity. This can be impactful on them during this time of year resulting in additional days of absence. 
Strategies to Tackle Winter Absenteeism
Promote Health and Wellness: To help reduce office sickness,

encourage employees to prioritise their health during the Winter months. This could be in the form of offering on-site flu vaccinations, ensuring office cleaning standards are exceptional to reduce the spread of viral illnesses and maintaining flexible sick leave policies to support those who fall ill. You could offer remote working whilst struggling with a viral illness to reduce the spread within the workplace.

Weather-Proof Your Workforce: Unfortunately, nobody can control the weather, therefore it is essential to develop and implement strategies to support this. Firstly, the need is to acknowledge the impact weather can have on employee's commute to work. For days with serious weather warnings, implement remote working options to allow employees to work from the safety and comfort of their homes. Ensure communication is clear to inform employees of office closures because of the weather.
Increase Employee Engagement: Your business should already have employee engagement strategies implemented, but a way to help combat Winter blues can be to have a stronger focus on employee engagement. Provide employee rewards to recognise hard work and dedication. Engage the team by arranging team-building activities to boost morale and create a sense of belonging within the workplace.
Support Mental Well-being: Ensure you are implementing everything necessary to support employees with their mental health. Implement reasonable adjustments and encourage activities that promote employee well-being. Offer flexible work schedules to accommodate those dealing with SAD and other mental health strains. Readers Also Liked: Making Reasonable Adjustments To Support Employee Mental Health
Addressing Winter absenteeism requires considering the physical and emotional well-being of employees. By understanding the main reasons behind Winter absenteeism and implementing these four key strategies, your business can work on creating a supportive and productive working environment (if you haven't already). This will help to ensure that your employees feel supported, and the winter blues don't hinder your team's performance.
If you need professional and experienced HR support, contact Paul at Coppice HR (paul@coppicehr.com or 07814 008478).