6 Ways To Engage Your Employees At Christmas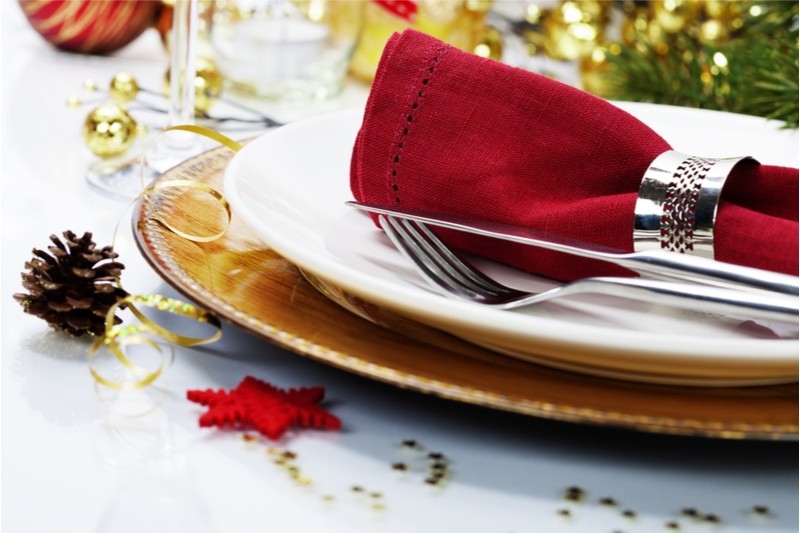 Finding the correct balance between employee productivity and festivity during the wind down for Christmas can be hard! 
The wind down for Christmas starts weeks before the big day, this is expected as time off is creeping up on us and people have busy social schedules outside of work. However, winding down for Christmas too quickly can be detrimental to businesses as employee productivity can drop. 
Without being a scrooge, it's essential to find the correct balance between a productive team that is also able to engage and enjoy the festive season. Keeping your employees happy and productive can come down to 6 methods…
1. Decorate For Christmas 
It's surprising how much a few Christmas decorations can lift the office spirit! There's no need to go 'all out' on decking the halls at Christmas, a tree with lights and a few baubles would be sufficient to ensure that your office space is acknowledging the festive period. 
Make it a fun activity by allowing staff to take an hour out to help decorate the office space, this will create a sense of appreciation and of course, take the festive spirit to the next level! 
2. Have A Festive Afternoon 
Schedule an afternoon for all the fun festive activities, including festive foods, music and games such as themed quizzes. It's important for employees to have fun at work as this helps to improve employee relationships and overall emotions. Don't forget to include your remote workers, if your team are remote working, plan a remote Christmas quiz. 
3. Workplace Secret Santa 
Most years you'll expect an office Secret Santa to take place for a bit of fun, it's understandable why offices love it as it's a great way to get employees involved in the festive spirit. However, if you plan an office Secret Santa you need to be cautious of the issues that can be caused and know how you can prevent these from happening. 
4. Christmas Bake Off  
Fancy a bit of competition this Christmas? Host a fun competitive event such as a Christmas Bake Off. Set a date and ask employees to participate by getting creative (and potentially messy) at home for an office bake off competition, the following day ask everyone to bring in their masterpiece for them to be anonymously judged. The whole team can enjoy tucking into festive goodies once the judging has finished. 
5. Authorise An Early Finish 
Time off or an early finish is a great incentive for engaging employees and keeping them happy. Encourage your staff to hit a certain target before Christmas and if they do reward them with a half day on the last day before Christmas. This is also a great way to increase employee productivity during the wind-down to Christmas. 
Readers Also Liked: 'Keep Your Business Ticking… Managing Employee Time Off At Christmas'
6. Have A Christmas Jumper Day 
It's always fun to get dressed up for work by putting on a snazzy Christmas jumper, right? Well, why not plan an office Christmas Jumper Day? If you need inspiration, Save The Children have an annual Christmas Jumper Day, visit their website for lots of information on how to organise the day whilst raising money for charity.
Speak to Coppice HR to discuss celebrating festive events with employees and how this aligns with your procedures and policies. Contact us at paul@coppicehr.com or at www.coppicehr.com.