Navigating A Gen Z & Millennial Workforce – What Should You Expect? How Do You Need To Adapt?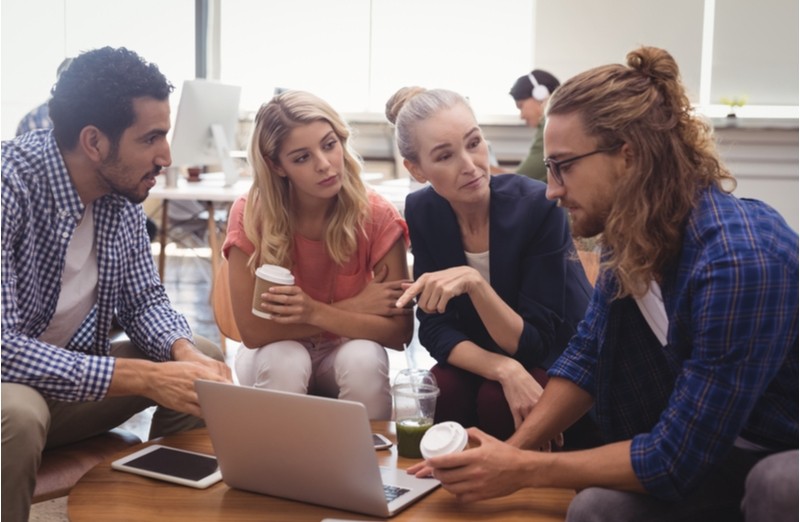 As a company you should be reviewing your procedures, policies and styles of working to adapt for future employees, otherwise, you could be missing out on fresh talent. 
As Gen Z, the youngest to be entering the workforce in 2021, starts finding their feet with careers, it can be expected to see a huge shift in the way work environments function within the next few years. Generally speaking, we can expect (and are already starting to see) that there will be a greater focus on flexibility and inclusivity. 
What do Gen Z & Millennials Expect From Their Employers? 
Work From Home Opportunities 
For a large proportion of Gen Z workers, they started their career in a world where remote working was the only way forward. This means, for some, it is all they have ever known. In a new world where employers are navigating hybrid working, a high proportion of companies will offer work from home opportunities more often.
Flexible Working 
The technology focused generation sees the advantages of flexible working as an opportunity to work remotely while travelling and working around their day-to-day life. 76% of businesses report that flexible working improves staff retention. This is likely to be the way forward for businesses to keep their employees happy.
Well-Being Focused 
As a generation of mental health advocates, Millenials and Gen Z value employers that acknowledge the seriousness of mental health. This involves employees having a Mental Health Policy and referring to their procedures as and when employees need sick days that are not just acceptable for physical illness. 
Diverse & Inclusive Leaders 
Today's younger generations are not afraid to voice their opinions and stand up for what they believe in, this means working for a company that offers a diverse and inclusive environment. While this has long been a focus for workplaces, it has become increasingly more imperative for younger generations to work for an employer that sees all employees as equals.  
Great Focus On Feedback & Recognition  
Gen Z workers value approval and praise, therefore value more time being given appropriate feedback and being part of employee recognition systems that enable them to be rewarded for their hard work. 
Get prepared for a new generation of employees with expert HR support, contact Paul from Coppice HR on 07814 008478 or paul@coppicehr.com.